This part 3 in a 3-part article.
Read Part 1 Here
Read Part 2 Here
Some might argue that our elected representatives should keep an eye on such things and take care of them for us.
True enough; except for one thing: Despite of all their good intentions and willingness to step up and lead, most of these representatives are ultimately just like "us"; they are not much more inclined than the general population to read the fine print!
Contributing to this brand of governance is the status quo climate that slaps an "extremist" label on those who do try to raise concerns about the process or consequence of our legislative and regulatory trends.
The bottom line is that our elected officials often fail to do anything about these fine-print additions to legislation.
Sometimes, even when such things are taken out of bills, the agencies which implement these laws simply write them back into their operating policies and enforce them anyway—even though they are not technically law.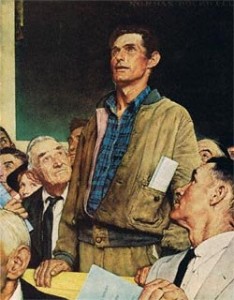 With a system like this, the people are the only true overseers of freedom. If we don't do it, freedom will be lost.
The founding generations read resolutions, bills, laws, policies, executive orders, ordinances, court cases and judicial commentaries on cases.
They wanted to be free, so they did what free people always do: They read the documents of government. They studied the fine print.
Where they saw dangers to freedom, they took action.
Unfortunately, too often any criticism of a political party's policy is interpreted by people as an attack on that party. In this case, it is not my purpose to criticize President Obama's push for health care reform.
I am simply concerned with the way this law treats the U.S. Constitution.
Presidents Nixon, Ford, Carter, Reagan, Bush, Clinton, and Bush also promoted policies that could have threatened constitutional principles.
It is the role of politicians to promote policies and changes they feel are needed, and at times these push the envelope of the Constitution.
Congress and the Court must do their constitutional role of analyzing and responding to such proposals, but ultimately it is up to the people to be the Overseers—to protect freedom.
Societies where the regular people aren't allowed to read or comment on the laws are Totalitarian, Authoritarian, Dictatorial or Communistic.
Societies where the regular people are allowed to read and comment on the government and law, but instead decide to leave it to others, most often adopt aristocracy or socialism.
In contrast, if we want to be free, we must read the fine print.
Freedom only lasts in societies where regular citizens:
read government documents, think about and discuss them
do something to change them when needed
teach their children to do the same.
If we become such people, the future of freedom is bright. If not…
***********************************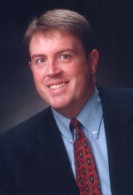 Oliver DeMille is the founder and former president of George Wythe University, a co-founder of the Center for Social Leadership, and a co-creator of TJEd Online.
He is the author of A Thomas Jefferson Education: Teaching a Generation of Leaders for the 21st Century, and The Coming Aristocracy: Education & the Future of Freedom.
Oliver is dedicated to promoting freedom through leadership education. He and his wife Rachel are raising their eight children in Cedar City, Utah.
Connect With Oliver: