This 3-part series continues from this series.
THERE ARE AT LEAST THREE MAJOR CULTURAL TRADITIONS of the world's history, which can be described as Warriors, Farmers and Competitors.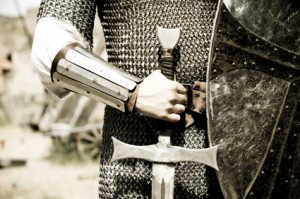 Warriors
Warrior cultures believe in enemies, battles, winners and losers, us versus them, strength, courage, victory, personal skill, honor, resiliency, and a bias toward action—among other things.
They tend to see the world in terms of "our tribe" above all else. Many in history called themselves "the people," or "the chosen."
The tribes which became the nations of Norway (Norse), England (Anglos), France (Franks), etc. were from this tradition; other examples are found around the world.
Farmers
Farmer traditions valued security, hard work, frugality, sexual morality, responsibility, loyalty to community, savings and assets, land ownership, integrity, education, honesty, steadiness, family loyalty, neighborliness, and prosperity defined by abundance of food.
They built communities, simultaneously promoted individual freedom and conformity to community norms, and considered themselves successful when they produced bountiful harvests and saw their children married well (to spouses who embodied the values of the community).
Competitors
Competitor traditions saw the world as (usually) friendly competition between children at play, youth at courting and adults at work. Even the elderly competed to brag about the best lives, worst pain, most accomplished son, most neglectful daughter, most talented grandchildren, and whatever else came up.
For example: "I have two sons who are doctors and a daughter who is a lawyer," versus "My grandson is a star quarterback who just won a state championship and his sister just got a scholarship from a national competition she won in Washington, D.C."
People in such societies like competitive entertainment to escape from the pressures of their competitive schools and jobs.
A lot more could be said about these three major traditions, but the key point here is how they relate to tribes and freedom.
Warrior societies are tribal by nature, and they grow by conquering and colonizing other societies. They see life as a big battle, and raise their children and spend their days in battle mode.
They believe that life is about either conquering or being conquered. They see those with farmer and competitor traditions as victims.
Farmer societies are also tribal, but see the world as a big desert that needs to be turned into a garden. The more people who will adopt their values and join their quest to beautify and expand the garden, the better.
To them, the warriors and competitors are savages and wild outsiders who should be avoided and kept away from their society.
Pitfalls of National Culture
Competitor cultures are National (as opposed to tribal): interested in education for career, working moderate hours in order to enjoy daily entertainments, uninvolved with neighbors unless there is some other relationship to pull them together, and selfish with their free time.
They see the world as a big race, and individuals want to be the winners instead of the losers. In fact, they generally look down on "losers" and avoid them lest losing somehow "rub off" on them.
They see warrior and farmer cultures as quaint and backward, at best, and often with a more critical eye. Clearly, those cultures aren't winning the race.
Competitor cultures divide their competitions into those that matter and those that don't. They join tribes for the ones with little at stake, but stay individually focused on the ones that matter most.
Career and money are the competitions that matter more than any others in these cultures. Even family relationships have to take a back seat to most career considerations.
In other words, competitor cultures appear tribal by habit, but are nationalistic when they feel something is really important.
National cultures therefore desperately need the lessons taught by traditional tribal cultures.
But there are also pitfalls and negatives typical to tribal cultures, and we want to learn what they are and avoid them.
The American founders took on a deliberate process of statecraft, weighing the merits and failings of forms, models and ideals from societies throughout history.
I would assert that such a considered approach to our future as a nation and society is called for today. The goal is to adopt the best from national, tribal, warrior, farmer, competitive and other cultures, and at the same time reject their flaws and weaknesses.
***********************************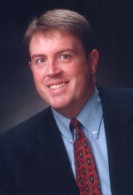 Oliver DeMille is the founder and former president of George Wythe University, a co-founder of the Center for Social Leadership, and a co-creator of TJEd Online.
He is the author of A Thomas Jefferson Education: Teaching a Generation of Leaders for the 21st Century, and The Coming Aristocracy: Education & the Future of Freedom.
Oliver is dedicated to promoting freedom through leadership education. He and his wife Rachel are raising their eight children in Cedar City, Utah.
Connect With Oliver: