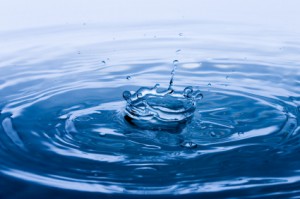 In 1850, French economist Frederic Bastiat penned the essay "That Which Is Seen and That Which Is Unseen" to illustrate how lack of foresight relates to the law of unintended consequences.
Through a series of examples, including the parable of the "Broken Window," Bastiat demonstrated that we tend to view only the immediate visible effects of particular policies without considering their long-term, unseen consequences.
As Bastiat explained,
"…an act, a habit, an institution, a law, gives birth not only to an effect, but to a series of effects. Of these effects, the first only is immediate; it manifests itself simultaneously with its cause — it is seen. The others unfold in succession — they are not seen: It is well for us, if they are foreseen."
His counsel is salient in light of Arizona's draconian new immigration law. The law expands the powers of Arizona's law enforcement to require officers to stop anyone "if reasonable suspicion exists that the person is an alien who is unlawfully present in the U.S."
This law is being cheered loudly by all who have been frustrated by the federal government's apparent lack of action regarding the very real problems associated with illegal immigration.
But the law's supporters are only looking at that which is seen.
The visible effect is that the state of Arizona appears to be cracking down on those who are illegally residing in that state and making it tougher for illegals to freely operate in the open.
But this law will have long-term consequences that remain unseen by its proponents.
Specifically, personal liberty will be eroded by expanding the power of the state to subjectively demand the papers of anyone who appears to be an illegal alien and to arrest those who fail to prove beyond a reasonable suspicion that they are in the country with official permission.
Sadly, the loudest cheerleaders for this policy are the same ones who enthusiastically supported the unconstitutional and unnecessary invasion of Iraq as well as the Patriot Act, the Military Commissions Act of 2006 and every other self-serving expansion of state power that erodes personal liberty for the sake of "keeping us safe."
In "Notes on Nationalism," George Orwell observed that nationalism is inseparable from the desire for power over others.
To this end, nationalists are perfectly willing to see individual liberty sacrificed so long as the state's punitive powers are being directed at others.
What supporters of such policies fail to see is that the exceptions they make for the state to strip others of their liberty can be — and usually are — directed against everyone, including themselves, at a future time.
This is why Bastiat encouraged the exercise of foresight prior to enacting any policy to determine the likely effects upon all rather than just the immediate effects on a particular group.
Illegal immigration must be addressed without abandoning the proper role of government.
********************

Bryan Hyde is a radio host, husband, father, graduate student at George Wythe University, and seeker of truth. He does professional voice work through his company One Clear Voice.
Bryan blogs at The White Rose Society and writes firearm reviews for The Truth About Guns. He and his wife Becky are raising their six children in Cedar City, Utah.
Connect With Bryan: