This is part 3 of a 4-part article.
Read Part 1 Here
Read Part 2 Here
Read Part 4 Here
How do we create more producers?
The answer, as frustrating as it is to the experts, is this: We don't.
That is, institutionalized and standardized programs do not of themselves yield producers, except by happenstance (as noted above).
The very act of systemizing the training of initiative and innovation tends to shut down initiative and innovation.
What can be done, what actually works, is to help young people realize the importance of producers in society and reward their inclinations toward being anomalies, outliers, and disruptive innovators.
The first one is easier said than done; the second one is nearly impossible for most parents and teachers to either conceive of or accomplish.
To support the development of the entrepreneurial spirit in the rising generation, youth need to be:
Exposed to those who highly value entrepreneurialism
Given opportunities to earn and receive personalized mentoring from successful producers.
In short, as we elevate the honor and accessibility of being producers, we will tend to increase the number of them.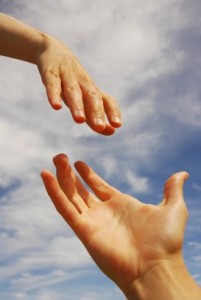 While the example may have its limitations, it is interesting to study the most successful network marketing, multi-level and other like organizations that in recent times have emphasized entrepreneurship among "regular" people.
For instance, Amway and its affiliates created more millionaires than most of the top 100 corporations combined, with each millionaire being an independent entrepreneur.
In such organizations, interested people are introduced to many who highly value entrepreneurial producers, and new affiliates work directly with a producer mentor.
Hundreds of non-traditional companies have accomplished similar results. Ironically, one criticism of such organizations by mainstream (employee) experts is that they are "pyramid schemes."
From another perspective, the true pyramid companies are those where most of the work hours are done by lesser-paid employees while the highest salaries and bonuses go to the executives at the top.
Hands-on business schools like Acton MBA have similarly helped educate entrepreneurs by a combination of inspiring people to be producers and also providing producer mentors.
And the many bestselling books promoting this same model, from the "One Minute" series to the writings of Steve Farber and many others, show that this system is appealing to many people.
Highly successful coaching services have followed this pattern as well, including such notable businesses as those established by John Assaraf, Leslie Householder, Dennis Deaton and many of those mentioned in The Secret.
Nearly the entire self-help industry is built on this model: Promote the honor and value of successful entrepreneurialism and help would-be producers get direct mentoring from successful producers.
Thinkers like Andrew Carnegie and writers like Dale Carnegie outlined this model a long time ago.
The mainstream PhD/MBA ambivalence toward the "Success" and "Self-Help" community stems from their reliance on and loyalty to the doctrine of employeeship.
Harvard Business School once emphasized that the major changes in the world tend to come from what they called "disruptive innovators."
These anomalous individuals produce surprising novelties from out-of-the-mainstream sources and dramatically change society, business, and other facets of life.
Disruptive innovators are disruptive precisely because they are totally unexpected by the conventional majority.
The government and big corporations spend a lot of resources trying to predict the future.
And invariably entrepreneurial producers come along every few years and change everything. Reams of articles and books are written trying to predict where the next such innovations will come from and prescribing how to help train future innovators.
But the network marketing companies and other non-traditional entities drastically out-produce government and big corporate attempts to build entrepreneurs.