This is part 1 of a 3-part article.
Read Part 2 Here
Read Part 3 Here
The rise of Independents isn't an accident. It is the natural result of both major parties emphasizing politics over principle and ideology over pragmatism.
A third reason for the rise of Independents is the widespread loss of blind faith in man-made institutions (like government and corporations) as the answers to society's challenges.
These institutions have failed to perform, over and over, causing many of even the staunchest state- and market-loyalists to feel skeptical.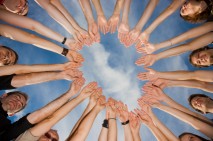 Fourth, the e-revolution has created a technological power of the citizenry, at least in the ability to widely voice views that diverge from the mainstream parties.
The Internet gave Independents (and many others) a voice. People who believed in common-sense pragmatism and principled choices over party loyalty have been around for a long time, but the e-revolution was needed to give them group influence.
But all of these reasons are really just after-the-fact justifications for why so many people are no longer channeled politically through one of the top parties.
They explain why people aren't Republicans or Democrats, but they don't explain why Independents are Independents.
Some Independents are actually from the far right and just anti-liberal, and others are leftists who are Independents because they are anti-conservative. Some are one-issue Independents, emphasizing the environment, feminism, race, the gold standard, etc.
A growing number of Independents, however, are Independents because they believe in a shared new ideal.
They have faith in both government and the market, but only to a certain extent. They are truly neither liberal nor conservative, but moderate. They want government and markets to work, and they want to limit both as needed.
Still, they are not just moderates, they are something more.
Three Versions of Management
What makes these Independents tick? They are motivated by a new focus, a set of goals surprising and even confusing to anyone who was taught that American politics is about right versus left, conservative versus liberal, family values versus progressivism, religious versus secular, hawk versus dove, and all the other clichés.
Independents are something new.
Daniel Pink argues that business is going through a major shift, that the entire incentive landscape of employees, executives and even owner-investors is changing.
Our ancestors were motivated mostly by "Management 1.0," Pink says, which was a focus on physical safety and protection from threats.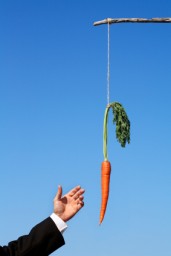 "Management 2.0" came when people learned to produce things in a routine way, from planned agriculture to industry.
People became more motivated by a "carrot-and-stick" model of "extrinsic motivators." Managers, teachers, parents and politicians created complex systems of rewards and punishments, penalties and bonuses to achieve results in this new environment.
In this model, conservatives are 1.0 because they want government to limit itself to protecting its citizens from external threats, to national security and legal justice.
Liberals support a 2.0 model where the role of government is to incentivize positive community behaviors by people and organizations, and also to enforce a complex system of punishments to deter negative behavior.
In education, 1.0 is the one-room schoolhouse focusing on delivering a quality, personalized education for each student.
In contrast, 2.0 is a conveyor-belt system that socializes all students and provides career rewards through job training, with benefits doled out based on academic performance.
The problem with 1.0 is that education is withheld from some based on race, wealth and sometimes gender or religion.
The 2.0 version remedies this, ostensibly providing democratic equality for students from all backgrounds; but the cost is that personalization and quality are lost, and a de facto new elite class is created by those who succeed in this educational matrix.
On the political plane, 1.0 promoted freedom but for an elite few, while 2.0 emphasized social justice but unnecessarily sacrificed many freedoms.
Version 3.0 combines freedom with inclusion, and this is the basis of the new Independents and their ideals.
To be continued…