This is part 1 of a 3-part article.
Read Part 2 Here
Read Part 3 Here
If you want to understand and profit from the political, economic and cultural forces at play in today's world, you must understand two things:
The evolution of pre-modernism, modernism and post-modernism.
How independents view and are shaping the world.
Armed with this understanding you'll be able to see through the superficial and misleading "liberal versus conservative" debate portrayed by the media. Furthermore, you'll be able to harness our current societal transformations to your advantage.
The most fundamental question in the Great Debate of how society should be organized is "Who (or what) will save us?"
Pre-modernism, modernism, and post-modernism all have different answers.
Pre-Modernism & Modernism
Modernism is defined in many ways. One of the most enlightening is discovered by comparing modernism to the pre-modern and post-modern worlds.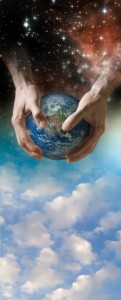 In a nutshell, pre-modern societies believed that some supernatural being or at least super-powerful entity would save mankind. Man is flawed and weak (so the narrative went), and if we are to be saved it must come from something greater than man.
The three main branches of this view ⎯ one God, many gods, and shamanic energy powers ⎯ all agreed on the basics.
For example: man needs saving, he can't save himself, a higher power must save us, and we should therefore live in a way that pleases or avails us of the benefits of the higher power.
That's a simple version of pre-modernism.
Modernism began when societies changed these assumptions. The modern era adopted the following beliefs: man needs saving, he can't save himself and it seems no godlike power is inclined to step up (for whatever reason), so man must build institutions which can save him.
In short, modernism rests on the belief that man-made institutions can and should save us.
The early modernists built on their pre-modern religious roots and turned to churches as the institutions most likely to fix the world's problems. Those who were dissatisfied or impatient with this solution turned to governments as the answer.
If there are any problems in the world, according to this view, government should fix them. If a government won't fix a problem or allows any suffering, it is bad and should be reformed or replaced. If a government tries but can't fix problems, it is too weak and must be given more power.
After all, we humans like our higher powers incredibly strong and always benevolent.
Government v. Markets
A third major branch of modernism arose when governments repeatedly failed to solve the world's problems. This school of thought believed that big business was the answer.
Huge, powerful businesses, as Keynes argued, reach a size where they care less about profit and more about taking care of their employees and society in general.
This view has business provide insurance, benefits and other perks to help the people live happily. It tends to ignore small business and even large "greedy" businesses, and instead promote more power to the biggest corporations.
In recent years we've witnessed the debates between all three branches of modernism, from faith-based initiatives (church as central institution) to health care reform (government as central institution) to executive bonuses (corporation as central institution).
But since the media usually couches all these and many other issues in "Conservative versus Liberal" terms, few people realize what is actually going on in these controversies.
The church-as-savior belief lost most of its influence in the last century, leaving governments and businesses to jockey for first place in this race to be the central institution helping mankind.
Many participated in this debate: Marx, Darwin, Bastiat, Nietszche, Freud, C.S. Lewis, Andrew Carnegie, Ayn Rand, Solzhenitsyn, Keynes, Kinsey, Milton Friedman, Mao, Reagan, Clinton, Bush, Obama, several Popes, Bill Gates, Warren Buffett and others.