A Review of 3 Books on the Future of Freedom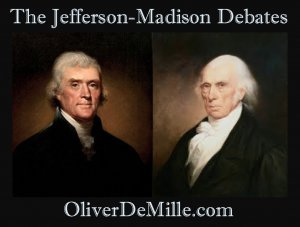 If you care about freedom, this article may be one of the most important things you ever read. If you care about the U.S. Constitution, it is definitely this important.
Some of the most significant proposals to drastically change our political system were recently outlined in several very interesting books. The first that we'll address here is entitled It's Time to Fight Dirty, and the stated purpose of this book is to show how Democrats can fully beat Republicans by circumventing the Constitution, or in some cases just the current political system—within the lines, of course, not by coup or overthrow.
Part I: Gaming the Constitution
To get a sense of the scale and scope of the suggestions, consider the specific proposals in question. Whether upon reflection you conclude that these are dangerous and bad ideas, or on the contrary that they are a bunch of really excellent propositions, or whatever you think of them, understanding them is vital for anyone who cares about the future of America, and freedom. Indeed, I am impressed with the author of It's Time to Fight Dirty for thinking about the Constitution so deeply. I wish a lot more Americans did so. I believe that given the full light of day, most people will support the Constitution rather than move to some other model of government. But as long as most Americans actually know very little about it, we're in real trouble. This allows the enemies of freedom to tear it down bit by bit while few Americans even bother to take notice.
Here are some of the major proposals in It's Time to Fight Dirty: