The Mueller Hearing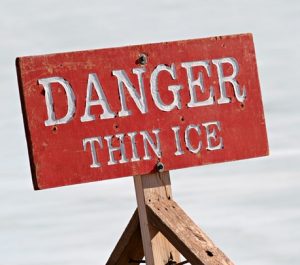 Two big things do stand out. First, Mueller was asked a number of questions about the report but frequently didn't know what the report said. Even when Congressmen read quotes from the report, Mueller repeatedly couldn't remember names or details. He seemed to not know much of what was written in his own report. Strange. To give someone so much power—literal power over the lives of real Americans—but who seems feebly unaware of what his own report says or even the names and details written in his report, is scary. Also, to the chagrin of many on the Left, it came out that Natalia Veselnitskaya, the Russian lawyer who famously met with Don Jr. in Trump Tower to share "dirt" on the Hillary campaign, actually met more times and much longer with the Hillary campaign to communicate "dirt" on Trump—making everything critics have claimed about the "inappropriate" Trump Tower meeting much worse for Hillary than for Trump.
Second, and this is a big deal, the Mueller Report, and Mueller's testimony in the hearings, states that the Special Counsel didn't "totally exonerate" the accused. This is a whole new approach to American law. Prosecutors in the United States have never had the authority or power to "exonerate" anyone. They can charge, or not charge, a person. But they don't exonerate, or withhold exoneration. This is at the heart of the freedom that the accused is presumed innocent until proven guilty. If we live in a nation where a citizen must receive "exoneration" from a government prosecutor or be presumed guilty, or receive "total exoneration" from a prosecutor or be presumed partially guilty, we've lost a major part of American freedom. Indeed, this was the most important difference between Anglo-Saxon law and European Norman law in history—and the American Framers loudly rejected the Norman approach and established "innocent until proven guilty" as the bedrock of American law. When asked about this Mueller doubled down that the prosecutor can decide whether to exonerate or not exonerate an accused American, a return, at least in his mind, to the historical Norman approach of Dictatorial law.
No prosecutor in U.S. history has had, or claimed to have, this power until now.