News of the Day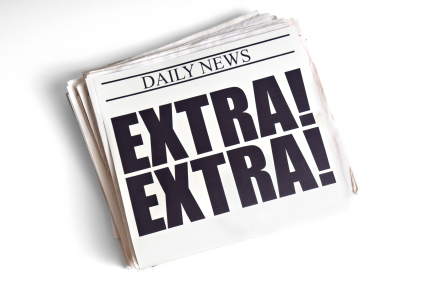 May 2019: Let's talk politics briefly–specifically the 2020 U.S. presidential election. Who is the leading candidate for the Democrats? According to the polls, it's Joe Biden. But it's way too early for the polls to get things right, and even if the polls could make an accurate prediction right now, the real answer to this question ("Who is the leading candidate?") goes much deeper than polls, or even who's running for office.
The real question, as political insiders understand, is this: "Who is the greatest threat to each party's candidate?" The answers are significant. In the case of Democrats, the major threat is Donald Trump. This is always true of incumbent presidents, so no surprise here. But in the case of who looms as the biggest threat to president Trump in 2020, the answer is a bit surprising for most people, and certainly for anyone who gets their news from the mainstream media. Again, for insiders the answer is clear. But what is it?
Trump vs. ???
Does Trump's major threat come from Joe Biden? Or Bernie Sanders? What about Kamala Harris, or Cory Booker, or any other Democratic Senator, Governor, Mayor, Representative or billionaire running for office? Or perhaps a serious run by Michele Obama, if she makes the unlikely choice to seek the Oval Office?