True or False…or False?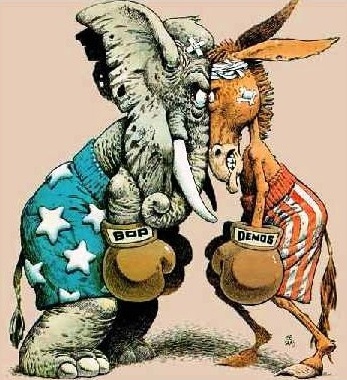 It's getting worse. Just watch the news. This phrase, the "Next Civil War", was recently used by economic forecaster Harry Dent to describe the growing divide between Red and Blue state cultures. These two sides now disagree with each other to the point that in many cases people experience real hatred for those on "the other side".
Former president Barack Obama noted that people who largely get their news from the mainstream media and those who get their news mostly from Fox are basically living "on different planets." They not only disagree on principles and solutions, he pointed out, but they fundamentally disagree on "facts". What the Blue culture sees as incontrovertible truths, the Red culture frequently sees as lies. Fake. False. And the opposite is just as true: what the Red culture sees as fact is often considered false by Blue culture.
No wonder the two sides are so angry at each other. When you disagree on what the facts are, the solutions promoted by the other side frequently appear ludicrous. Even dangerous. Both sides, each rooted in its own understanding of reality, watch the other side say and do things that are clearly and painfully hurtful—according to the set of obvious but differing "facts" they each believe.