(It's Not What You See On the News)
The Goal
"Keep your eyes on the ball."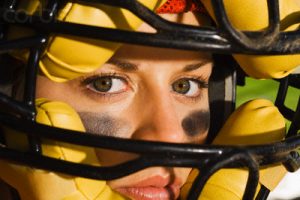 I think very baseball coach I ever had repeated this advice like a mantra, and with good reason. A batter faces all kinds of distractions. The other team, both those on the field and those in the dugout, make a point of yelling, waving their arms, and doing whatever they can to distract a batter—to get him to take his eyes off the ball.
The catcher says things from behind the plate. The opposing crowd yells boisterously in the stands, waves banners or hats or small children, and some honk their car horns or chant pithy slogans in unison. The good batter learns to ignore all of this noise and mental clutter, to focus only on the ball—eyes on the ball, always.
The same focus is vital in politics. Most people realize this in a roundabout way, but they tend to think that media, the opposing party, and social media are trying to keep certain governmental leaders distracted. This does happen, but it's not the real problem. In fact, media outlets and political parties trying to divert each other pale in comparison to the actual distraction.