Why Did the American People Give Donald Trump the Presidency?
Lasting Confusion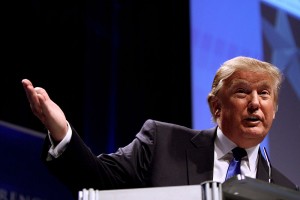 The mainstream media doesn't get it. Why did the majority of people in the majority of states—enough to win the Electoral College—vote for Donald Trump in the last national election? For much of the elite class, not just in national newspaper offices and television network suites, but also in Hollywood circles and the halls of academia, the election of Trump makes no sense. They blame flaws in Hillary's campaign, or Jared Kushner's algorithms, or even Putin's hackers.
The underlying belief among much of the elite is, "Someone smarter than the masses must have made this happen; the people certainly didn't do this all on their own." For elites, the explanation is still as shocking and elusive as it was on election night. The impossible happened, in their view. Therefore something must be amiss.
The truth is much more simple. The American people chose Donald Trump, for better or for worse, because they saw something the media and other elites never grasped—and still don't. Love Trump or hate him, or anything in between, but it's important to understand what happened, to know why voters put him in the Oval Office. We need to understand what they wanted, and what they're still expecting from him today and in the years ahead.