"Why can't the two parties in Washington just get along?"
"Why can't the politicians just stop bickering and work together?"
"With the factional divides in the Republican Party, no Speaker of the House can get anything done."
"Shutting down the government is a failure of leadership."
"I wish Washington would just stop fighting all the time."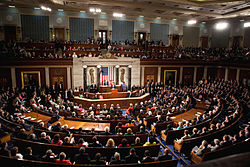 Sound familiar? I'm amazed at how often I hear these words. At the barbershop. At the store. Waiting for my car to get serviced. At a family party. Granted, not every conversation is about politics. Most aren't, in fact. But when politics does come up in casual conversation, you can usually count on hearing these sentiments—or something very much like them.
Yet every one of these phrases shows a serious lack of understanding. The people who utter these words either don't understand the Constitution, don't like it, or have decided not to openly show that they understand the Constitution.
In a cultural sense, these words are false. They're wrong. They're ignorant. These statements are the opposite of the Constitutional culture established by the Founding Fathers and ratified by our forefathers. And this misunderstanding is literally a much bigger problem for America than anything happening in Washington. In fact, many if not most of Washington's problems are rooted in this broad misunderstanding.
Specifically: If a lot of the regular people don't understand the Constitution, our government will be dysfunctional. But not in the way the media portrays. In fact, the problem is almost precisely the opposite of what the media typically tries to spin.