Measles, Vaccinations, Common Core,
and the Deeper Issue We're All Experiencing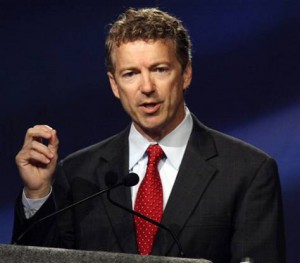 The disconnect right now is tearing our nation apart. Over and over, people engage in the Surface argument, while the Deeper issue is actually a lot more important.
For example, consider the national discussion of whether the government should mandate vaccinations against measles and other similar diseases. The Surface issue is whether vaccinations are safe, or whether in some cases they are hurtful to a child. But the Deeper issue is much more important: Who should make the decision about vaccinations for your children? Government? Or you as the parents?
I recently watched two interviews with U.S. presidential hopefuls that clearly illustrate this point. In the first interview, Ben Carson was asked about measles and vaccinations. He stated that vaccinations should be firmly mandated by government for all children. Period.
Rand Paul took a slightly different approach. He said that vaccinations work and that children should be vaccinated, but that the more important issue is this: Government doesn't own such decisions about children, parents do. Parents should have the final say.
Both of these men are medical doctors, and both have a history of commitment to the principles of freedom. But in this case, one called for government mandates and the other called for sticking with freedom. Very interesting.