When freedom is reduced for some, it is reduced for all.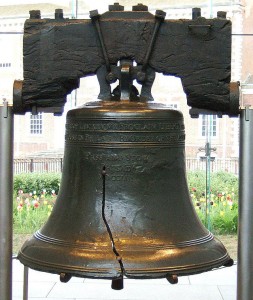 American founding father James Otis said in 1764, "The Parliament cannot make two and two, five…. Should an act of Parliament be against any of his [the Creator's] natural laws, their declaration would be contrary to eternal truth, equity and justice, and consequently void."[i]
One of the great natural laws we most need to understand today is the Law of Liberty, which says that freedom is truly indivisible because if you take it from some, it ultimately reduces the freedom of everyone. This natural law is sometimes ignored for the simple reason that it isn't always obvious in the short term, just as the reality that the earth is round isn't always clearly evident to the naked eye.
Because this law isn't apparent unless a person understands it, generations of human beings have reduced their own freedoms because they hoped that reductions in liberty would only hurt "other" people. In the same way that government often gets away with spending on things that break natural laws because the citizens think it is spending Other People's Money (OPM), we frequently give away our rights when we think they'll only impact Other People's Freedom (OPF).
One of the most famous discussions about this law came from Christian pastor Martin Niemoller in his recollection of how Nazism spread in Germany, and how few people did anything to stop its takeover of society. Pastor Neimoller is credited with saying:
"First they came for the communists,
and I didn't speak out because I wasn't a communist.
"Then they came for the socialists,
and I didn't speak out because I wasn't a socialist.
"Then they came for the trade unionists,
and I didn't speak out because I wasn't a trade unionist.
"Then they came for the Jews,
and I didn't speak out because I wasn't a Jew.
"Then they came for me,
and there was no one left to speak for me."[ii]
This is an excellent description of what happens when we ignorantly violate the law of freedom, allowing others to lose their rights while justifying that they probably deserved it and hoping it will never reach the point where it hurts us or those we love.
Click here to continue reading>>
*******************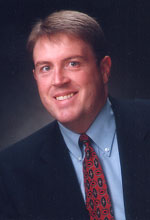 Oliver DeMille is the New York Times, Wall Street Journal and USA Today bestselling co-author of LeaderShift: A Call for Americans to Finally Stand Up and Lead, the co-founder of the Center for Social Leadership, and a co-creator of TJEd.
Among many other works, he is the author of A Thomas Jefferson Education: Teaching a Generation of Leaders for the 21st Century, The Coming Aristocracy, and FreedomShift: 3 Choices to Reclaim America's Destiny.
Oliver is dedicated to promoting freedom through leadership education. He and his wife Rachel are raising their eight children in Cedar City, Utah.