(the short answer)
What Must Be Understood

I'm going to keep this very short, so it can be passed on to as many people as possible. It is extremely important, and every free person in the modern world needs to understand this! Here goes:
Many modern Americans don't understand what government is. The huge problem with this is that since they don't know what it is, why it exists, and what it is for, they expect the wrong things from it.
This causes government to do much more than it should, and simultaneously to avoid doing some things it truly ought to do.
Q: What is government?
A: Government is force.
Government is force, pure and simple.
George Washington said:
"Government is not reason, it is not eloquence—it is force! Like fire, it is a dangerous servant and a fearful master."
This is the view the American Founders had of government. It is the view that the people of every free nation in history had of government. And when this view changed, these nations lost their freedoms.
Period.
What They Knew
Any other view of government leads to a loss of freedom. As Thomas Jefferson put it:
"[F]ree government is founded in jealousy, and not in confidence; it is jealousy, and not confidence, which prescribes limited constitutions to bind down those whom we are obliged to trust with power….In questions of power, then, let no more be said of confidence in man, but bind him down from mischief by the chains of the constitution."
Clearly the Founders had a different view of government than many people today. They called it "force," "fire," and said that it must be "bound down by chains" to keep it from causing problems.
Anything and everything the government does is done by force or the threat of force. There are no exceptions.Anyone who doesn't believe this simply doesn't understand how government works or what it is.
Like fire, government can be very helpful to human beings—but if it is allowed to burn beyond the bounds of the stove or the fireplace (e.g. the Constitution), it naturally hurts people.
Government was first invented to protect people from negative force—but in history government itself has been the biggest abuser.
Whose Job Is It Anyway?
Here's what this means in practical terms: Anything that is best done by force, can be done by government. Anything that can be done in a better way than by force, shouldn't ever be done by government. For example:
Fighting foreign invaders with guns who are trying to kill, rape, and pillage can be best accomplished by force. Use government.
Stopping criminals in the city who want to steal, murder, hurt or destroy can be best done by force. Use government.
Healing the sick in hospitals isn't best done by force. Use the private sector.
Educating the children in our communities isn't best done by force. Use the private sector.
Loving the poor and struggling and helping them get back on their feet in a community aren't best done by force. Use the private sector.
This is the principle. It is a law of the universe. If we try to break it or ignore it, our freedoms will continue to decrease.
If something government does can be done in a better way than by force, government should stop doing it. Indeed, it must stop doing it, or our freedoms will be lost.
Until modern Americans understand this, they'll continue to vote as they do and we'll continue to watch our freedoms dwindle.
Whenever you use the word "government" from now on, start inserting the word "force." In fact, government is force—always, without exception.
*******************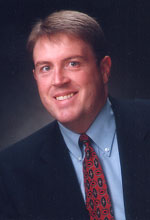 Oliver DeMille is the New York Times, Wall Street Journal and USA Today bestselling co-author of LeaderShift: A Call for Americans to Finally Stand Up and Lead, the co-founder of the Center for Social Leadership, and a co-creator of TJEd.
Among many other works, he is the author of A Thomas Jefferson Education: Teaching a Generation of Leaders for the 21st Century, The Coming Aristocracy, and FreedomShift: 3 Choices to Reclaim America's Destiny.
Oliver is dedicated to promoting freedom through leadership education. He and his wife Rachel are raising their eight children in Cedar City, Utah.