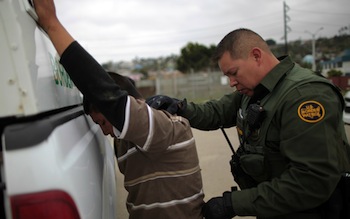 I finally read a proposal in the mainstream media for an immigration policy that is based, at least partly, on the American founding model.
The solution was suggested by Jagdish Bhagwati and Francisco Rivera-Batiz in their recent Foreign Affairs article, "A Kinder, Gentler Immigration Policy."
This is exciting, and this can work.
The proposal boils down to this: Let the states try their own ways of handling immigration.
The results of such a policy would be interesting. At least one or two states will likely take a hardline policy against immigration, and a few will no doubt adopt a more lenient approach. Most will probably choose policies that are more in the middle.
As this happens, we'll get to watch the results. Will the hardline states see negative social and economic consequences, or will the results be positive? What will happen in the states with lenient immigration policy?
States will have to decide whether to pay for the education and medical expenses of illegal immigrants, and how to deal with other issues that are truly, according to the Constitution, meant to be local and state issues anyway.
They will have to determine how to assess taxes from illegal workers, and how to respond to businesses that hire illegal immigrants in ways that bring the most benefit to the state, and they are much more likely than any federal agency to do these things effectively.
Over time, legislatures and courts will learn from these examples and trend toward the policies with the best results.
Not everything needs to be done from Washington. In fact, the founders specifically wanted most things to be done at the local, and if necessary, state levels.
A full 28 percent of Federalist Papers are dedicated to supporting this very point — what can be done by the states should not be done by Washington (see Federalist 17,23-30,33,41-51,53,59-60).
Critics will argue that illegal immigration poses a number of national security threats, and that national defense is clearly a federal issue. To address these important concerns, we can amend the proposal as follows:
Secure the border, to fully protect our national security.
Let the states try their own ways of handling immigration.
If history has shown us anything, it is that one of the fifty states is a lot more likely to adopt the right policy than Washington.
In fact, if the issue is left to Washington, it is doubtful whether we'll ever get an effective policy — and many people feel that if Washington does pass something it may well be more bad policy.
America was founded as a federal republic, where the individual states were designed to laboratories that could teach each other — and Washington — what works and what doesn't.
The wisdom of the framers can help us today in the debate on immigration.
*******************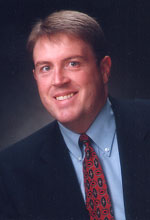 Oliver DeMille is the New York Times, Wall Street Journal and USA Today bestselling co-author of LeaderShift: A Call for Americans to Finally Stand Up and Lead, the co-founder of the Center for Social Leadership, and a co-creator of TJEd.
Among many other works, he is the author of A Thomas Jefferson Education: Teaching a Generation of Leaders for the 21st Century, The Coming Aristocracy, and FreedomShift: 3 Choices to Reclaim America's Destiny.
Oliver is dedicated to promoting freedom through leadership education. He and his wife Rachel are raising their eight children in Cedar City, Utah.