Columnist Joe Klein said on The Chris Matthews Show:
"This is the biggest problem that we're facing going forward. We were a homogenous, middle class country, by and large, for the fifty years after World War II.

"Now we're no longer homogenous, and there's a good aspect to that in that we have become a true multiracial country. But there's a bad aspect to that, in that the middle class, which was the heart of this country, is beginning to fracture, and to panic, in many ways.

"And unless we figure out a way to find jobs for the vast middle class in this country, it's going to be really hard to sustain democracy. We now have a plutocracy in this country."
This is exactly true, and many Americans feel Wall Street and Washington are working together against the middle class. Worse, many people aren't sure that any solution is ahead.
Many experts suggest that education can solve the class divide, but the people realize that most schools are actually increasing the gap between elites and the rest. Modern schooling has become a huge part of the problem, not a solution.
The only real solution is a widespread shift from the employee mentality to entrepreneurship.
As David Ignatius points out, many immigrants to America see the United States as a great place to start businesses.
Sadly, most native-born Americans are afraid of entrepreneurship and feel that jobs should be plentiful — as if it were a birthright.
The future of American freedom hinges on this question: Will the current generation of Americans embrace entrepreneurialism, or will we keep whining about Washington while waiting for more jobs to somehow appear?
Is the American spirit dead, or is free enterprise still one of our greatest American traditions?
Only common citizens can make this choice.
*******************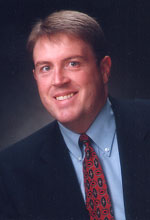 Oliver DeMille is the New York Times, Wall Street Journal and USA Today bestselling co-author of LeaderShift: A Call for Americans to Finally Stand Up and Lead, the co-founder of the Center for Social Leadership, and a co-creator of TJEd.
Among many other works, he is the author of A Thomas Jefferson Education: Teaching a Generation of Leaders for the 21st Century, The Coming Aristocracy, and FreedomShift: 3 Choices to Reclaim America's Destiny.
Oliver is dedicated to promoting freedom through leadership education. He and his wife Rachel are raising their eight children in Cedar City, Utah.