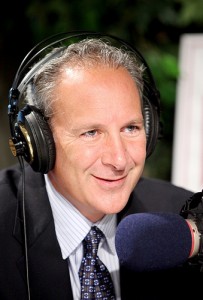 Peter Schiff is an investment broker, author, and financial commentator who frequently appears on Fox News, CNBC, and other media outlets.
He is also the host of the Peter Schiff radio show.
We were thrilled when he contacted us and invited me to be a guest on his show this morning to discuss LeaderShift.
You can access the recording of today's show on Peter Schiff's site here.
Or you can listen to it without ads or breaks here. To download the MP3 audio file to your computer, right click that link and choose "Save As."
(Note that we missed just the first 30 seconds or so of the interview.)