Drum roll, please…
Thanks to your support, LeaderShift is officially a New York Times bestseller.
Check it out: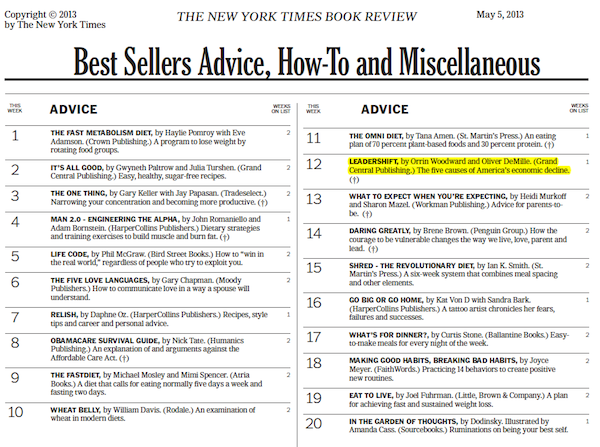 We can't thank you enough for your support, and all the praise we've received as you've been reading the book.
If you haven't yet snagged a copy of LeaderShift, we encourage you to do so on Amazon or Barnes and Noble.
Thanks again!