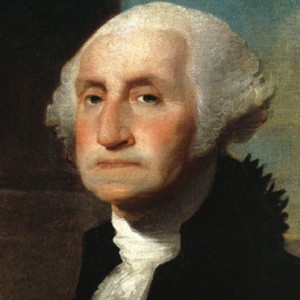 Sometimes, even the best of us have a difficult time dealing with change.
The most famous change agent of our country's history, George Washington, even had times where he had difficulty dealing with change.
Upon Washington's death, he had three doctors attending to his needs, Drs. Brown, Dick and Clark.
Two of the Drs. suggested that they perform the traditional treatment of bloodletting.  Dr. Dick, on the other hand, suggested that they should perform a different and new procedure.
Dr. Dick knew that Washington would need as much strength as possible to make it though his procedure so he strongly opposed the idea of bloodletting.
Then, the question came to Washington: new procedure or traditional bloodletting?
As it turns out, he decided against the new procedure and let about 3.75 LITERS of blood before he died.
Many professionals today believe that, if they had performer the "new" procedure, Washington would have lived through the throat infection that ultimately killed him.
One might think that the most famous change-agent in history wouldn't have succumb to traditional methods like this when a viable alternative and a competent practitioner were available.
As most warriors, Washington was excellent in just a few areas, military tactics, politics and faith.
There were some other things he was good at, but he never tried to be a "jack of all trades."
In the end, this cost him his life… but what a life he had!  There is always a price to pay when you decide to be a Master instead of a Jack.
The last words in his journal were "tis well."
This, along with many other examples, shows that Washington, like most warriors, wasn't defeated by wrong decisions.
He didn't spend long periods of time participating in self-sabotaging behavior of beating himself up because he made a bad choice in an area he wasn't an expert in.
Rather, he took inventory of what he had, and pushed forward with optimism.
Don't worry about the price, the world is waiting for your Mastery!   
Parting thoughts…
– What is your field of Mastery?
– Who is your Dr. Dick – do you listen to her/him?
– How do you handle poor decisions in retrospect? (Are they all "life or death" or do you move forward quickly?)
***********************************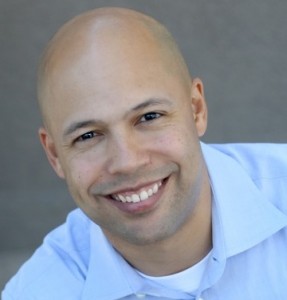 Kevin Mogavero is a co-founder of "Six Degrees of Leadership," a personal development company that empowers people to live their purpose and passion by building "Social Capital."
A graduate of West Point Academy, Kevin served six years as an officer in the U.S. Army Field Artillery. He held a combat arms leadership role for his entire career, except one staff position, during which he obtained a Master's Degree in Leadership and Management. He also served in Iraq during "Operation Iraqi Freedom." Since the military, Kevin has worked for Honeywell as an earned-value analyst in the aerospace department, in Phoenix Arizona.
He started testing his leadership skills in the entrepreneurial world by starting several companies, to include a real estate company and a business mailing-address company. Kevin loves to serve people who have a yearning to create a better life for themselves and others. He is passionate about teaching people the importance of something that most take for granted: relationships.
Kevin lives in Phoenix with his wife and two daughters. Read and subscribe to Kevin's Warrior Blog here.