This election was a surprise. Not because of the result, which I expected.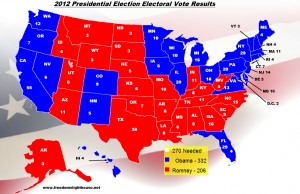 Before the election I wrote several times that it would come down to independents in the swing states—especially Florida, Ohio and Virginia, but also a few other battleground states such as Nevada, Wisconsin and Colorado.
I was right about the states, but wrong about which voters would sway things.
I thought it would be independent voters, like it was in the elections of 2006, 2008 and 2010. But I was wrong.
In the 2012 presidential election the swing voters in these contested states were Latinos.
This is the big message of the 2012 election.
As long as the Republican Party is seen as the enemy of immigrants, it is going to continue losing elections.
The number of Latino voters will increase by the 2014 midterm election and again by the 2016 presidential election, and as long as the large majority of them see Republican candidates as natural enemies, Republicans should get used to losing.
The GOP has to find a way to appeal to Latino voters.
This shouldn't be difficult.
The majority of Latino voters are family-oriented, supportive of family values, hard working, entrepreneurial, and love freedom.
They don't want bigger government, which they tend to see as aristocratic rule by elites.
But it's hard to blame them for voting against Republican candidates who seem committed to their deportation and disrespectful of their desires for freedom and economic opportunity.
The needed change will demand a fundamental transformation of Republican beliefs, not just some pragmatic strategy designed to recruit Latino voters.
Republican candidates and voters need to genuinely embrace the right of people to seek freedom—and to leave their nation if necessary to find it.
Republicans need to return to the viewpoint that America stands for freedom, that we invite all hard-working, family-loving people in the world to come and join the melting pot and use their freedoms to work hard and build a better nation for all.
The GOP needs to once again see itself as the party of freedom for all people—everywhere.
One difficulty is that many conservatives who vote for anti-immigrant candidates do so because they dislike illegal immigrants receiving welfare and other government benefits funded by taxpayers.
But the welfare state is the problem, not immigrants.
Get rid of welfare, and we'll once again be an America proud to invite immigrants here to participate in freedom.
But unless Republicans become the party of Latinos, or at least manage to convince more than half of them to support its freedom-and-family-oriented policies, Democrats will continue to win—and the welfare state will swell beyond control.
Republicans lost the presidential election of 2012 because of the strong anti-immigrant rhetoric of the 2011-2012 primaries, and until conservatives embrace the many great benefits Latinos and other minorities have to offer and make them central to the Republican Party, the Democrats are going to run America.
It's time for a new Republican Party that:
1-promotes the ideals of limited government rather than Republican big spending (the message of the Tea Parties and also of many independents)
2-is truly tolerant, respectful, genuinely celebrating and embracing a diversity of cultures, enticing to Latinos and other minority voters
3-is more frequently winning than losing
The third item on this list will never happen in the 21st Century unless the second occurs.
In short: It is time for a fundamental shift in the Republican Party (or the creation of a new party that embraces these very values), because a GOP that fails to effectively attract Latinos and other immigrants is going to remain out of power.
***********************************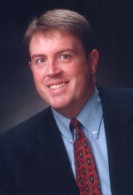 Oliver DeMille is the chairman of the Center for Social Leadership and co-creator of Thomas Jefferson Education.
He is the author of A Thomas Jefferson Education: Teaching a Generation of Leaders for the 21st Century, and The Coming Aristocracy: Education & the Future of Freedom.
Oliver is dedicated to promoting freedom through leadership education. He and his wife Rachel are raising their eight children in Cedar City, Utah.