It is so easy to forget how spoiled we are in America.  Sure, things aren't perfect, but it really wouldn't take much to make them a lot worse.
I have a friend who lived on a big island.
He actually lived closer to Key West (the southernmost point in the United States) than people in Miami.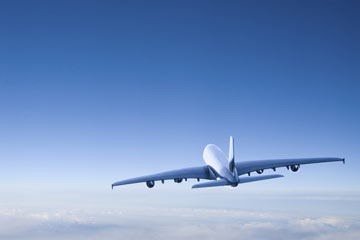 On this island, he was not able to own a business, buy or sell a car, own real estate, or even kill a cow.
Ironically, foreigners were able to do all of these things.
Today, some things have changed on his island, for example, you can now own a business!
However, the government's taxes on that business make it financially impossible to profit from it.
My friend studied and became a Doctor on that island.  For political gain, the dictator of this island sent a group of Doctors to Pakistan after an earthquake.
Although the plane had to make a refuel stop on the way to Pakistan, the passengers were never allowed to leave the plane.
When they arrived in Pakistan, it was the first time that any of them had ever set foot on ground outside of their tropical-island homeland, not to mention on top of mountains covered in snow.
There, they lived in group-tents, working 7 days/nights a week, unpaid, for an entire year.
On the way back to their island, the plane had to stop in Portugal.
For the first time, they were allowed to get off the plane.
As my friend walked down the stairs to the tarmac, he noticed that the airport looked like a military compound fully equipped with barbed-wire fences, colorless buildings and armed soldiers.
There was no war going on. The soldiers were there to make sure that everyone got back on the plane.
Once he got back to his country, he was traded to another country as a resource.
His country got oil, the country he went to got a doctor.  There, he was on call 24 hours a day and physically in the clinic 7 days a week.
When his hosts had figured out that another Doctor who had come with him was his wife, they threatened them with physical violence and to kill their baby if she were to become pregnant.
After 5 years, and with no end in sight, they risked their lives to make an escape and somehow land on American soil.
Today, these Doctors, who never spoke English before arriving to the States, work as contractors in a janitorial service.
They clean commercial buildings at night while they go to college-English classes to learn the language well enough to be able to pass their Doctor's board.
Unless you talk about his home country, it is rare that you see my friend without a smile.
He considers himself lucky that he had such an easy journey to get here:  a friend of his literally walked and hitch-hiked from Ecuador to the U.S.  While walking across the Columbian Jungle, his native guide suddenly stopped; seeing the nervous look on the guide's face, he dropped to the ground and froze.
Peering through a bush, he saw a tiger casually walking by.
As I'm sure you can imagine, there is a lot more to these stories.
We enjoy freedoms in our country that have never been enjoyed by most of the world.
It is not natural for a governing body to allow its people to have the rights of life, liberty and property.
It is not natural for our government to allow these things either.
When a people are burdened by debt (legal slavery), unemployment or long, hard, low-paid working hours and an education system that only teaches them how to be employees, it is natural for the people to scream out for help from the government.
A government that is big enough to give is a government that is big enough to take away.
Don't take your liberty for granted!
Be diligent, carve out your piece of freedom with the liberty you've been given!
Only people who use their liberty to create freedom will fight to keep it. Those who squander the liberty will beg for dependence.
How do you use the liberty you've been given?
Would my friend be proud of how you use it, or would he see you as just another spoiled American?
***********************************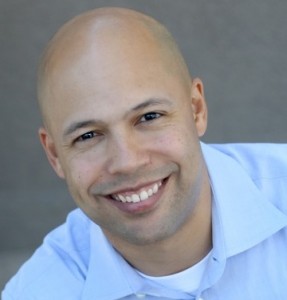 Kevin Mogavero is a co-founder of "Six Degrees of Leadership," a personal development company that empowers people to live their purpose and passion by building "Social Capital."
A graduate of West Point Academy, Kevin served six years as an officer in the U.S. Army Field Artillery. He held a combat arms leadership role for his entire career, except one staff position, during which he obtained a Master's Degree in Leadership and Management. He also served in Iraq during "Operation Iraqi Freedom." Since the military, Kevin has worked for Honeywell as an earned-value analyst in the aerospace department, in Phoenix Arizona.
He started testing his leadership skills in the entrepreneurial world by starting several companies, to include a real estate company and a business mailing-address company. Kevin loves to serve people who have a yearning to create a better life for themselves and others. He is passionate about teaching people the importance of something that most take for granted: relationships.
Kevin lives in Phoenix with his wife and two daughters. Read and subscribe to Kevin's Warrior Blog here.