"So still he seems to dwell nowhere at all; so empty no one can seek him out." —Han Fei Tzu, chapter 5, translated by Burton Watson
To retain their freedoms, the ruling masses must be still and empty.
In theory, this is possible, but it is exceedingly difficult. Crowds are naturally not still.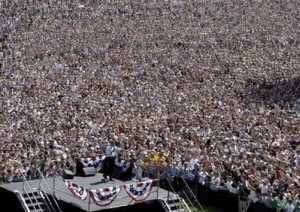 The reason of a crowd reaches no higher than the average of its collected capacities, but its passions escalate in the direction of its most ardent members.
The anonymity that crowds provide allows their members to pursue these passions without shame. They are full of fears which are easily fanned into panics.
The ruling masses are like an unruly stallion. His wild behavior is easily predicted by astute trainers.
His passions and fears ultimately allow him to be broken, and they become the bit and the reins by which he is steered.
If only he were still and empty! The trainers would always approach him with caution, not knowing what to expect.
He could submit according to his own will. Trainers would not be able to discern whether he was broken or not. With his animal might, he could shake them off at any moment that suited him.
The ruling masses in republics must cultivate stillness and emptiness.
Representatives who sincerely desire the freedom of the masses may be discerned by the degree to which they encourage stillness and emptiness.
Only when the ruling masses are still and empty will they be ruled with that confidence which the strength of their numbers justifies.
*****************************
About Stan Szczesny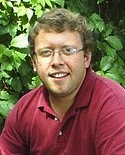 Several years ago, I walked by Encyclopedia Britannica's "Great Books of the Western World" set and realized that I was about to graduate from college without having read any of the authors listed there. So I dropped out of school and set a goal to read all of those books. The goal took eight years.
Along the way, I found schools that supplemented my change in approach to education. I completed a B.A. at George Wythe University and an M.A. in Eastern Classics at St. John's College.
Now, I'm moving forward. I drive a 1976 van. I have a wife and 4 children under the age of 7. We don't have much, but we stay happy talking about Francis Bacon and Confucius.
You can connect with me by reading my Great Books blog.