By Orrin Woodward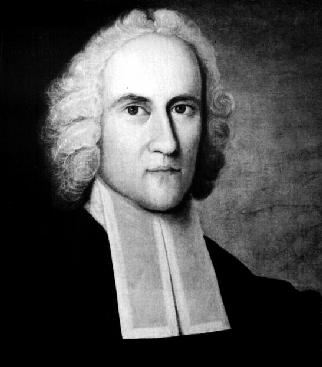 Here is the section from my new book on Jonathan Edwards.Here is another great American who utilized the power of resolutions in his life. Have you implemented RESOLVED: 13 Resolutions for LIFE into your life? Let's start a resolution revolution together. Sincerely, Orrin Woodward
Jonathan Edwards was a preacher, theologian, a missionary to Native Americans, and shortly before his death, accepted the Presidency of the College of New Jersey (Princeton University).
Edwards "is widely acknowledged to be America's most important and original philosophical theologian."
Furthermore, Author George Marsden, writes,
"Edwards was extraordinary. By many estimates, he was the most acute early American philosopher and the most brilliant of all American theologians.At least three of his many works – Religious Affections, Freedom of the Will, and The Nature of True Virtue – stand as masterpieces in the larger history of Christian literature."
But Edwards began his ministry with little advanced billing.
His first pastoral position in 1722, at 19 years of age, was far away from his Connecticut hometown, in New York City, then a thriving metropolis of 10,000 people.
Dr. Stephen Nichols, author of The Resolutions of Jonathan Edwards, writes of the young pastor,
"Amidst all of this uncertainty and flux, this young man, Jonathan Edwards, needed both a place to stand and a compass for some direction. So he took to writing. He kept a diary and he penned some guidelines, which he came to call his 'Resolutions.' These resolutions would supply both that place for him to stand and a compass to guide him as he made his way."
A.C. McGiffert described Edward's method of resolutions, "Deliberately he set about to temper his character into steel."
Tempering is a process to "toughen" the metals, just as written resolutions "toughen" the internal person through study and course corrections.
The tempering process takes time, but the internal fortitude and self-mastery gained living one's convictions, not one's preferences, is worth any price.
Jonathan Edwards dutifully wrote out 70 Resolutions (see appendix) between 1722 and 1723.
Edwards committed to read the 70 Resolutions once per week for the rest of his life, and fulfilled that commitment, reading the resolutions more than 1,800 times over the next 35 years.
Here are two of his resolutions.
1. Resolved, that I will do whatsoever I think to be most to God's glory, and my own good, profit and pleasure, in the whole of my duration, without any consideration of the time, whether now, or never so many myriads of ages hence. Resolved to do whatever I think to be my duty and most for the good and advantage of mankind in general. Resolved to do this, whatever difficulties I meet with, how many and how great soever.
2. Resolved, never to say anything at all against anybody, but when it is perfectly agreeable to the highest degree of Christian honor, and of love to mankind, agreeable to the lowest humility, and sense of my own faults and failings, and agreeable to the golden rule; often, when I have said anything against anyone, to bring it to, and try it strictly by the test of this resolution.
Edwards would have many occasions to apply his resolutions.
After his pastoral service in New York, on February 15, 1727, Edwards joined his father-in-law, Solomon Stoddard's congregation in Northampton, Massachusetts.
In 1729, Stoddard died, leaving Edwards the sole minister in charge of one of the largest, wealthiest and proudest congregations in the colony.
Stoddard, in his later years, had introduced several doctrinal changes not founded upon scriptures.
Edwards, being new, continued the innovations when he assumed pastoral leadership.
But, in 1749, after years of successful ministry and intensive biblical study, Edward's conscience balked at the doctrinal errors, precipitating an angry response from church members.
The controversy concluded with Edward's dismissal by the margin of one vote.
Many would have railed against the injustice, but Edwards, dignified as always, preached his farewell sermon with the truth, love and grace, exiting Northampton without rancor or bitterness.
Edwards was, as Randall Stewart wrote, "Not only the greatest of all American theologians and philosophers but the greatest of our pre-19th century writers as well," making his gracious humble spirit even more impressive.
He didn't fight for his rights; instead he merely accepted the ruling as God's Will, taking a position as missionary to the frontier Indians.
Edwards consistently displayed a grace-filled spirit of forgiveness to his many detractors, some who, years later apologized for their involvement in the misinformation spread.
Can one imagine the infamy of being associated with the congregation that dismissed one of the best theologians and philosophers in American history?
But Edwards, in his final years, never missed a beat, writing several classics of Christian literature, leaving an enduring testament to the power of character-based resolutions to transform a person from the inside out.
Edwards faithfully lived his principles externally because that is who he had become internally.
Specifically, he didn't just give lip service to his resolutions, he truly lived them.
****************************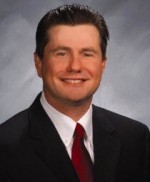 Orrin Woodward is the co-founder of TEAM, a leadership development and training company, and the New York Times best-selling co-author of Launching a Leadership Revolution.
Named by the International Association of Business as a Top 10 Leadership Guru, he is dedicated to building leaders and entrepreneurs and promoting freedom and prosperity.
Orrin blogs regularly at Orrin Woodward. He lives in Port St. Lucie, Florida with his wife and four children.
Connect With Orrin: