Here is a portion of the introduction from my new book RESOLVED: 13 Resolutions for LIFE. George Washington focused on building his character every day. This is important for all of us. Have you resolved to grow personally and professionally? Sincerely, Orrin Woodward
By nature, young Washington had a fiery temper, but he developed an iron-willed discipline in order to check its excesses.
Richard Norton Smith, in his book, Patriarch, said,
"The adolescent Washington examined Seneca's dialogues and laboriously copied from a London magazine one hundred and ten 'rules of civility' intended to buff a rude country boy into at least the first draft of a gentleman".
The French Jesuits had originally developed the 110 Rules as principles to live by, and Washington's methodical writing process helped him to adopt many of these maxims as his personal resolutions for life.
As Richard Brookhiser, author of Founding Father, wrote,
"His manner and his morals kept his temperament under control. His commitment to ideas gave him guidance.

Washington's relation to ideas has been underestimated by almost everyone who wrote of him or knew him, and modern education has encouraged this neglect. . .

His attention to courtesy and correct behavior anticipated his political philosophy.

He was influenced by Roman notions of nobility, but he was even more deeply influenced by a list of table manners and rules for conversation by Jesuits."
Character and self-mastery were his goals through living his guiding ideals of fortitude, justice, moderation, and the dignity of every human being.
For Washington, life became a series of resolutions to live by.
He wrote and studied many such maxims throughout his life. Here are two examples. (see appendix for more)
1. With me it has always been a maxim rather to let my designs appear from my works rather than by my expressions.
Happiness and moral duty are inseparably connected.
2. Washington developed and studied his maxims repeatedly, becoming convicted of the correctness of the maxims, teaching virtue over happiness and duty over rights, resolving to live based upon the principles implied within them.
Katherine Kersten, in George Washington's Character, asks:
"What would Washington have accomplished if happiness, rather than integrity and service, had been his life-goal?

Instead of suffering with his men through the snows of Valley Forge, he might have followed the example of Benedict Arnold, another Revolutionary War General.

Though brave and talented, Arnold valued his own well-being and prosperity above all else.

Out of self-interest, he plotted to betray West Point to the British, and died a traitor to his nation.

What can we learn from Washington and his contemporaries about character-building?

They teach us, most importantly, that "the soul can be schooled." Exercising reason and will, we can mold ourselves into beings far nobler than nature made us."
The ending quotation summarizes character-based training beautifully – "the soul can be schooled".
Washington attended this class daily on his way to developing the nobility of character needed to unite the American colonies.
General Henry Knox spoke truthfully when he shared that it was the strength of Washington's character, not the laws of the new Constitution, that held the young republic together.
In a tribute to his friend, Congressman Henry "Light-Horse Harry" Lee eulogized Washington, saying,
"First in war, first in peace, and first in the hearts of his countrymen, he was second to none in humble and enduring scenes of private life.

Pious, just, humane, temperate, and sincere; uniform, dignified, and commanding; his example was as edifying to all around him as were the effects of that example lasting…

Correct throughout, vice shuddered in his presence and virtue always felt his fostering hand.

The purity of his private character gave effulgence to his public virtues…

Such was the man for whom our nation mourns."
Lee's tribute testifies to Washington's faithful application of his resolutions into his life, living his maxims both privately and publicly.
****************************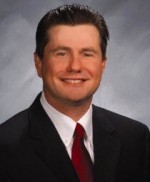 Orrin Woodward is the co-founder of TEAM, a leadership development and training company, and the New York Times best-selling co-author of Launching a Leadership Revolution.
Named by the International Association of Business as a Top 10 Leadership Guru, he is dedicated to building leaders and entrepreneurs and promoting freedom and prosperity.
Orrin blogs regularly at Orrin Woodward. He lives in Port St. Lucie, Florida with his wife and four children.
Connect With Orrin: