Modernism dislikes all types of elitism– except for meritocracy.
When elite status is merited, according to this view, it is a good thing.
In such a society, our elites are:
"…made up for the most part of bureaucrats, scientists, technicians, trade-union organizers, publicity experts, sociologists, teachers, journalists, and professional politicians. These people, whose origins lay in the salaried middle class and the upper grades of the working class, had been shaped and brought together by the barren world of monopoly industry and centralized government."
Cool quote, right?
This was written by George Orwell in his description of Big Brother's society in Nineteen Eighty-Four.
Some may think that a meritocracy is the same as Thomas Jefferson's "natural aristocracy," but in fact the roots of the two are quite different.
In a meritocracy some rise to elite status through their individual merit, which is determined by the institutions of society.
In short, the current elites get to choose their successors—those of merit determine which people in the rising generation are to be people of "merit."
In contrast, Jefferson's natural aristocracy rose because of their "virtue, wisdom and service" to humanity.
And the current societal servants don't choose tomorrow's natural servants—they arise naturally according to their service.
Meritocracy offers special perks and benefits for those who are accepted by the current generation of elites.
A natural aristocracy looks around, sees needs and gets to work meeting these needs.
Meritocracy is the best way to choose elites (far better than basing it on land ownership or heredity, for example), but elitist society of any kind is far from the best choice.
Leaders arising naturally through genuine merit is a different thing than meritocracy.
Government by the people is a real concept, not just an idealistic dream.
It gave us the most free and prosperous nation and society in history, and it can do so again.
To repeat: merit, not meritocracy.
***********************************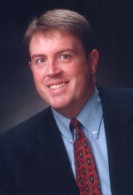 Oliver DeMille is the founder and former president of George Wythe University, a co-founder of the Center for Social Leadership, and a co-creator of TJEd Online.
He is the author of A Thomas Jefferson Education: Teaching a Generation of Leaders for the 21st Century, and The Coming Aristocracy: Education & the Future of Freedom.
Oliver is dedicated to promoting freedom through leadership education. He and his wife Rachel are raising their eight children in Cedar City, Utah.
Connect With Oliver: