The Jobs Plan We Need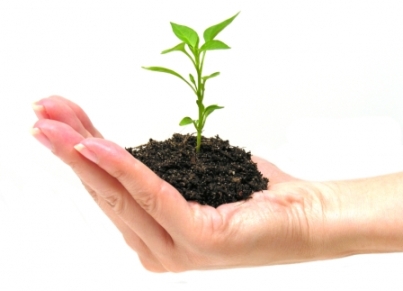 In the furor over the national debt, deficits, stimulus programs, the Obama Administration's proposed jobs plan and the Republican responses, we are missing a simple reality.
America right now is in desperate need of a clear, simple, overarching Grand Policy.
The Grand Policy would look something like this:
Every new proposal in government that in any way impacts business and/or the economy will be measured by its likelihood of incentivizing economic growth, increased investment, and higher levels of quality employment. Only proposals which effectively encourage these things will become law or policy. Period. No exceptions.
That's Phase I. Phase II is to comb through all regulations that were adopted during the last ten years that affect business or the economy and apply the same standard. Any laws and policies that don't incentivize economic growth, increased investment and higher private-sector hiring will be revoked.
Phase III will carefully analyze each of the cancelled policies and determine if any are validly good for the nation. Those that meet this test will be reconsidered by Congress.
Some might argue that such a re-evaluation of our economic and business policies would be unwieldy, costly and time-consuming.
But this line of reasoning actually supports the need for this Grand Policy.
The reason this re-evaluation would certainly be unwieldy, costly and time-consuming is that far too many regulations have been adopted during the past decade.
This fact is a major cause of our national economic problems.
To reiterate the point, implementing such a Grand Policy would definitely be unwieldy, costly and time-consuming, but not nearly as unwieldy, costly and time-consuming as leaving such policies in place and seeing increased economic downturn, continually high unemployment, lessened investment, and most likely an inflation problem in the near future.
As to the question of who will do this work, what could be a better use of Congress's time than to reboot economic growth by encouraging investment, growth and the resulting jobs?
Until these things are addressed, do we really want Congress working on other things?
We're going to pay their salaries and those of their staff anyway, so why not put them on productive projects like revitalizing the economy.
In short, we need a Grand Policy that incentivizes economic growth, increased investment and more private-sector hiring.
Every policy affecting business and the economy must encourage these things.
It really is that simple.
If government policy discourages growth, investment and hiring, the result is less growth, investment and hiring.
This is where we are right now.
America is at a fork in the road, so to speak. If we take the road that continues to de-incentivize growth, investment and hiring, we'll get less growth, investment and hiring.
I apologize for using such repetitive and basic language, but for some reason Washington doesn't seem to grasp this reality.
For example, increasing regulations and taxes on small businesses and small-business owners—America's proven job creators—is going to discourage growth.
Obviously, the three phases listed above are too simplistic—there is more complexity to such a change than is outlined here.
But it's a good place to start.
Whatever the intricacies and difficulties of change, we simply must take on a national project of incentivizing business growth, investment and private-sector hiring.
If not, our economic problems are just beginning.
***********************************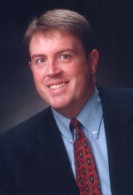 Oliver DeMille is the founder and former president of George Wythe University, a co-founder of the Center for Social Leadership, and a co-creator of TJEd Online.
He is the author of A Thomas Jefferson Education: Teaching a Generation of Leaders for the 21st Century, and The Coming Aristocracy: Education & the Future of Freedom.
Oliver is dedicated to promoting freedom through leadership education. He and his wife Rachel are raising their eight children in Cedar City, Utah.
Connect With Oliver: