By Kevin Mogavero
The other day I had a great conversation with a small business owner who told me a captivating story about his experiences with referrals and referral groups.
In short, his 'give vs. receive' referral ratio was in the 2% to 3% range.
In other words, he wasn't getting a whole lot for all that he was giving.
Anyone who is out networking has heard/ lived this story before.
Almost all of the people I have heard tout the miraculous business growth strategy of referrals were what I call "hybrid" business owners, or Mom & Pop shops.
(A hybrid business owner is a person who works for commission only – a Mom & Pop shop is a company that doesn't have aspirations to grow business larger than the owners' physical reach).
For them, referrals could quite possibly be the best growth strategy.
For the rest of small business owners who dream of having their business be bigger than themselves someday, or who dream of going public or getting venture funding… referrals as a growth strategy just ain't gonna' cut it.
Relying primarily on referrals will be a losing plan.
With a solid base of customers, a well-executed referral program will give a business exponential growth.
With a weak customer base, referrals will do very little in terms of your growth.  1 to the power of 50 (150) is still just 1.
In other words, the small business owner has to learn how to grow her customer base in order to give the power of exponential growth a chance.
Business growth is a result of an excellent product/service and a dynamic measurable marketing plan.
Here is a great excerpt from the book Conquer the Chaos that nails it!
"Saying you grow your business through referrals is just another way of saying you don't know how to grow.
Don't get us wrong, referrals are great, and you should always be asking for them.
But to grow your business and conquer the chaos, you've got to realize the responsibility lies solely on your shoulders."
In business, and anywhere else in your life for that matter, the motto is "Grow or Die."
(Which was, conveniently, the name of the chapter the excerpt came from).
Are you chasing referrals or are you growing your business?
Referrals are great, but to a business owner who wants to grow her business bigger than herself, a dynamic and measurable marketing plan is far better!
Grow the business, then you will have a fertile field for referrals.
***********************************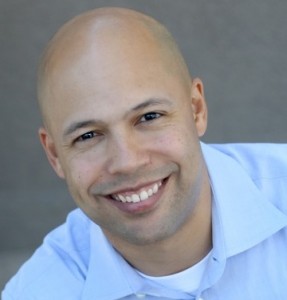 Kevin Mogavero is a co-founder of "Six Degrees of Leadership," a personal development company that empowers people to live their purpose and passion by building "Social Capital."
A graduate of West Point Academy, Kevin served six years as an officer in the U.S. Army Field Artillery. He held a combat arms leadership role for his entire career, except one staff position, during which he obtained a Master's Degree in Leadership and Management. He also served in Iraq during "Operation Iraqi Freedom." Since the military, Kevin has worked for Honeywell as an earned-value analyst in the aerospace department, in Phoenix Arizona.
He started testing his leadership skills in the entrepreneurial world by starting several companies, to include a real estate company and a business mailing-address company. Kevin loves to serve people who have a yearning to create a better life for themselves and others. He is passionate about teaching people the importance of something that most take for granted: relationships.
Kevin lives in Phoenix with his wife and two daughters. Read and subscribe to Kevin's Warrior Blog here.