By Kevin Mogavero
In reading through the book, Conquer the Chaos by Clate Mask and Scott Martineau, I found a great concept called Disciplined Optimism.
Have you ever used positive affirmations, and put all of your belief into a particular outcome that you wanted, only to be disappointed?
This is called blind optimism.
When blind optimism works, it's little more than luck.
Seeing that you wanted it and you focused on it, you've already done something to line up the circumstance of having it.
As I said, there is a little more to it than luck when you actually end up with the circumstance that you wished for, but not much more.
Bill Gates really wanted Microsoft to dominate the world software market.  He did a lot more than just wish for it.
The three steps to building the skills of Disciplined Optimism are:
Have an unshakable believe in what you are doing and that you can do it
Confront brutal reality – and the facts as they are
Then, Attack the facts of the brutal reality because you want to, not because you "have to."
Example: You go to a bank, an employer, venture capitalist, a vendor, apartment manager, commercial real estate property manager… and you were REJECTED!
Do you stop?  Do you go in for another beating? How many beatings do you take before you throw in the towel?
You believe you can have or do what you have set out to do.
You learn as much as you can from the people who are rejecting you. You attack the weaknesses of your circumstance – with a vengeance.
You go back with the intent to close the deal.
I've seen this happen in business and employment, where the people presenting were not qualified for the thing they wanted.
Without huge investments of cash, and without going back through years of school, they got what they initially set out for.
What do you believe you can do – that you have done yet?
What's the brutal reality that is keeping you from getting it done?
How can you learn from those around you – including those who are rejecting you – to get it done?
***********************************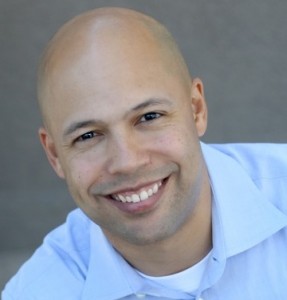 Kevin Mogavero is a co-founder of "Six Degrees of Leadership," a personal development company that empowers people to live their purpose and passion by building "Social Capital."
A graduate of West Point Academy, Kevin served six years as an officer in the U.S. Army Field Artillery. He held a combat arms leadership role for his entire career, except one staff position, during which he obtained a Master's Degree in Leadership and Management. He also served in Iraq during "Operation Iraqi Freedom." Since the military, Kevin has worked for Honeywell as an earned-value analyst in the aerospace department, in Phoenix Arizona.
He started testing his leadership skills in the entrepreneurial world by starting several companies, to include a real estate company and a business mailing-address company. Kevin loves to serve people who have a yearning to create a better life for themselves and others. He is passionate about teaching people the importance of something that most take for granted: relationships.
Kevin lives in Phoenix with his wife and two daughters. Read and subscribe to Kevin's Warrior Blog here.