By Chris Brady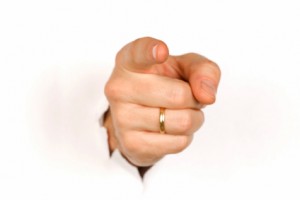 One of the most important things to understand about leadership is that it is not about YOU.
People who crave what leadership can provide, thinking that this entails perks, power, position and status, are really not fit for the position.
Reluctant leaders, a term that at first seems like an oxymoron (as opposed to the regular, run-of-the-mill moron), is actually one of the prerequisites for the job.
History is full of people who were reluctant to assume the mantle of command, but through that very humility, contributed in enormous ways to their cause.
Usually, the injustice, cause, and/or vision is so compelling to the leader that he or she cannot help but get involved and start shaping events in that direction.
What leaders discover is that leadership is not about themselves, perks, power, or position, but rather about empowering and serving others.
The better the leader, the more he or she serves others. Empowerment sounds like a corporate buzzword, but is actually extremely important.
As author Marshall Goldsmith states:
"The higher up you go, the more you need to make other people winners and not make it about winning yourself."
Remember: the world's biggest and best leaders make other people into winners. That is what Orrin Woodward and I explained in our book, Launching a Leadership Revolution book. The higher-level leaders do more and more to make others effective.
To determine how well you, as a leader, are doing in this area, ask yourself the questions: How much did I deposit into the lives of others today?
What did I do specifically to add to their capabilities, opportunities, and belief systems that can help them move on as leaders and winners? How are the people around me doing in their leadership development? Who can I help win? How?
Be mindful of this requirement in the world of leadership. Don't ever forget that leadership is about turning others into winners, and take some positive steps in that direction each day!
Lead on!
*******************************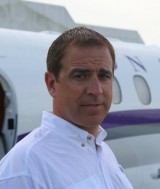 Chris Brady co-authored the New York Times, Wall Street Journal, Business Weekly, USA Today, and Money Magazine best-seller Launching a Leadership Revolution.
He is also in the World's Top 30 Leadership Gurus and among the Top 100 Authors to Follow on Twitter. He has spoken to audiences of thousands around the world about leadership, freedom, and success.
Mr. Brady contributes regularly to Networking Times magazine, and has been featured in special publications of Success and Success at Home. He also blogs regularly at Chris Brady.
He is an avid motorized adventurer, pilot, world traveler, humorist, community builder, soccer fan, and dad.
Connect With Chris: