By Chris Brady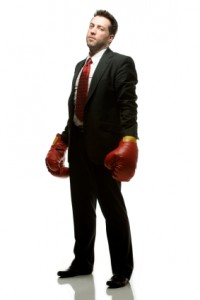 There is a comfortable, easy lifestyle available to anyone who wants it.
You can have peace and even affluence, if you wish. You can pass through your days without anyone bothering you too awful much, and can slip through the pages of history without so much as an enemy.
What is this lifestyle, you say? It's the life lived by someone who doesn't really live it.
It's the life lived by someone who never takes a stand, who won't take a position, who takes no risks and colors inside the lines their whole life.
For many people, I fear this sounds a little too attractive. Just find some nice, peaceful, non-controversial way to get through your life and make it to death safely.
But that's not what leaders do. Leaders attack the status quo. They can't stand things the way they found them, and they not only want to make a change, they realize that they have to make a change.
If this is true of a leader, then automatically true at the same time is the fact that a leader will take criticism. Try to help people, and someone will say you are doing it for personal gain. Try to achieve something, and be criticized for having ambition.
Try to leave a legacy, and someone will call you an egomaniac. Try to do something unconventional, and someone will call you a rebel. Try giving to a great cause, and someone will say your cause is unjust.
When I study history, this is one of its aspects that fascinates and inspires me the most. In fact, there is almost a proportional ratio that the greater the leader the greater the criticism and vile opposition he or she had to face. This gets missed sometimes.
We know George Washington led the colonial army during the American Revolutionary war, and we remember him by stiff paintings and busts, but it is easy to forget that for eight years an opposing army was doing everything they could to KILL him and his soldiers!
We know Winston Churchill stood defiantly during Britain's "finest hour," but it is easy to forget that one of humanities worst characters did everything in his power to destroy not only Churchill, but the very population that put him in power.
Michelangelo is arguably the best artist to ever walk the planet, but he was criticized violently in his day. Ulysses S. Grant was the general that finally understood the method by which the Union Army in the north could defeat the Confederacy in the south, but his critics hurled massive bile his way for his conduct of the war and his alleged drinking problem.
Martin Luther King was assassinated for striving peacefully toward civil rights, and even with a strong legacy people still like to whisper about his extramarital activity. Pastors who preach the message of the gospel of Christ are vilified for being offensive. Christ himself was crucified on a cross.
So don't be surprised by the unfair opposition you will face if you take a stand for anything.
The only alternative? Do nothing, Be nothing, and Stand for nothing.
Personally, I'd rather give them something to shout about!
*******************************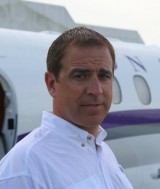 Chris Brady co-authored the New York Times, Wall Street Journal, Business Weekly, USA Today, and Money Magazine best-seller Launching a Leadership Revolution.
He is also in the World's Top 30 Leadership Gurus and among the Top 100 Authors to Follow on Twitter. He has spoken to audiences of thousands around the world about leadership, freedom, and success.
Mr. Brady contributes regularly to Networking Times magazine, and has been featured in special publications of Success and Success at Home. He also blogs regularly at Chris Brady.
He is an avid motorized adventurer, pilot, world traveler, humorist, community builder, soccer fan, and dad.
Connect With Chris: