By Chris Brady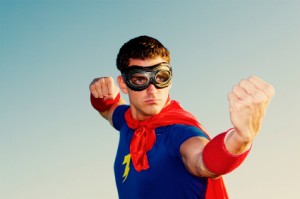 There are two attitudes toward life that I think are paramount for leaders, especially in our modern, pampered times. They are: 1.) Lighten Up, or 2.) Toughen Up.
There is nothing more off-putting than a person who takes him or her self too seriously. One of my favorite phrases is, "Take everything seriously except yourself."
People can easily get a little too "heavy" with the bearing of their burdens.
Remember: everyone has problems. Nobody's health is perfect. Nobody's relationships are all perfect. Nobody has it made. You shouldn't be surprised when you don't, either.
So lighten up a little bit, and work on your attitude. Become more fun to be around. Look at the bright side of things. Find the silver lining in every storm cloud.
Trust me: you will be remembered for how well or poorly you do this.
People flock to those who are positive, full of enthusiasm, and large on life. They run from the dour, sour, complaining, serious, "realistic" types. So make your choice to lighten up.
Also, there are few sights more pathetic than a person having a pity party.
For the most part, the people walking the earth today have more blessings, better health care, better nutrition, better shelter, longer life expectancy, more opportunities, easier travel, more time-saving devices, etc., etc. than anybody has ever had before, including kings of the highest power.
(This is not to downplay the condition of those who are truly suffering from the absence of even the basic necessities of life. But most people reading this blog are not of that category, but rather, are blessed beyond description).
We should realize how relatively easy our lives are, and rejoice in the blessings God has provided.
This ought to toughen us through our challenges, give us the proper perspective, and make us stronger. Nobody likes a wimp.
There you have it; two of my favorite admonishments. I will discuss these concepts further in future posts.
As you make your way through your day today, ask yourself, "How can I both lighten up and toughen up?"
*******************************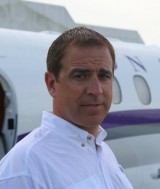 Chris Brady co-authored the New York Times, Wall Street Journal, Business Weekly, USA Today, and Money Magazine best-seller Launching a Leadership Revolution.
He is also in the World's Top 30 Leadership Gurus and among the Top 100 Authors to Follow on Twitter. He has spoken to audiences of thousands around the world about leadership, freedom, and success.
Mr. Brady contributes regularly to Networking Times magazine, and has been featured in special publications of Success and Success at Home. He also blogs regularly at Chris Brady.
He is an avid motorized adventurer, pilot, world traveler, humorist, community builder, soccer fan, and dad.
Connect With Chris: