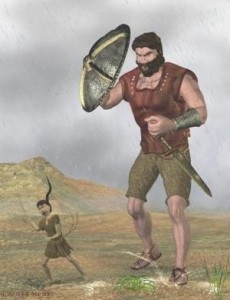 Every person of substance has a defining moment.  The point where they chose the road less traveled.
Defining moments are flashes of self introspection where key decisions are made that affect the rest of your life.
That moment where you decided to strive for excellence and become the person God called you to be. 
Know Your Strengths
My leadership journey began in late 1993. 
I had been listening to leadership development tapes for a couple of months and was excited about going to a leadership convention in Hilton Head, South Carolina.
I had never been to one, but if they were like the tapes I thought it would be a good learning experience on leadership.
I was severely lacking in this subject and felt I needed to read and listen twice as much to catch up.  I had no idea who the speakers were that weekend, but when I arrived I discovered there were two guest speakers.  One was Rick Setzer—a former teacher and engineer.  The other was John Zullo—a high school friend of a guy named Dexter Yager.
I was 26 years old and still a mess when it came to people skills.  I had learned the science side of life at GMI-EMI (now Kettering), but was clueless in dealing with people.  I wasn't even on the radar screen when it came to leading people.
The only thing I brought to the table was an insatiable desire to get better. 
The tapes had lit a fire in my soul and helped me believe I could get better if I was willing to work.  I know that sounds obvious now, but to a person told their whole life they would never be a leader, this was inspirational.
My personality score was skewed way to the logic side and away from the people side.  In fact, my last class at GMI-EMI was a class on creative thinking.  They gave us a personality test and out of 40 engineers, I scored 39th on relational skill and scored second on logical thinking.
I was told by the professor to find a good laboratory to work in away from people.  Not a great thing to build confidence in your leadership ability!
Friday night started out and I and I heard Rick Setzer speak.  Rick did a great job of helping me see there was a method to the madness of leadership.  Rick taught me a process to improve as a person by utilizing a training system of books, tapes (CDs) and leadership conventions.
I took copious notes and felt I had received my money's worth by 11 p.m. Friday night.  But the best was still to come!  John Zullo was the last speaker of the night and he shared a story about Dexter that changed my life and began a journey that is still ongoing.
Dexter's Victory
It was late at night and many had left.  John invited the remaining people to come to the front to look into his eyes.  I went up to the second row to get a closer seat to the speaker.  John spoke about the high school bully flirting with Dexter's girlfriend at the time.
Dexter is only 5'6" but would not back down to the bully.  Dexter told the bully to leave his girl alone and the bully told Dexter to meet him after school.  John said Dexter would meet after school because he was not a coward — regardless of the size difference.  Dexter would show up and decided not to throw any punches because he did not think he could win.
When the bully and Dexter met — the bully threw a punch and knocked Dexter down.  Dexter got back up but did not throw a punch.  The bully threw another punch and Dexter went down and got back up again.  The bully told Dexter to throw a punch, but Dexter refused.
The bully walked off in disgust.  Dexter had stood up to the bully and made his point.  After this day the bully and Dexter were friends.
John used this story to share a principle that it is not the size of the person in the fight, but the size fight in the person.
This story resonated with me because I had spent my whole life working hard, but afraid to accomplish anything great.
Just as Dexter felt he didn't stand a chance so he didn't try to fight — I thought I didn't stand a chance so I sold myself short constantly.  John said Dexter realized after that day that he could accomplish anything if he stopped selling himself short.
I realized the same thing through John's story.  I made a commitment from that day forward to have the courage of big dreams!  Regardless of the size of the fight, I would dream big dreams and move in the directions of those dreams.
This has made all the difference in my life and it happened at a leadership convention.  If I would have listened to the tape — I never would have received the same message communicated to me by looking into John's eyes.
His message of courage, conviction, and dreams went from my head into my heart and changed the logical engineer.
No — I didn't stop thinking logically, but started thinking and understanding the heart.  Pascal said,
"The heart has its reasons the mind knows nothing about."
 
This is an accurate description of what happened to me.  I found my heart by listening to John Zullo talk about Dexter Yager and his heart.
That is my defining moment.  It took years of development after this moment to get the right mix of Art (heart side) and Science (logic side). I learned to enjoy the journey and I wouldn't change a thing.  It has made me the leader I am and is preparing me for the leader I will be.
How about you?  What is your defining moment when it comes to leadership?  Was there a CD, a book, a convention, or a mentoring session where you were inspired to change your life? 
Please share!  I would love to hear from everyone as your stories inspire me.
****************************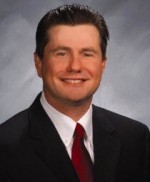 Orrin Woodward is the co-founder of Team, a leadership development and training company, and the New York Times best-selling co-author of Launching a Leadership Revolution.
Named by the International Association of Business as a Top 10 Leadership Guru, he is dedicated to building leaders and entrepreneurs and promoting freedom and prosperity.
Orrin blogs regularly at Orrin Woodward. He lives in Port St. Lucie, Florida with his wife and four children.
Connect With Orrin: