"The only significant competitive advantage is your organization's ability to learn faster than the competition." – Peter Senge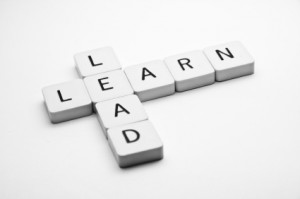 I love this statement because I believe this is the key advantage of one organization over another. 
Without the ability to learn and grow quickly, changes in the marketplace will diminish your ability to compete.
The only way to have this competitive advantage is to have leaders who develop teams inside of the organization.  Without leaders and teams, your organization is a dinosaur waiting to go extinct.
Take a look where you work. Do you see teamwork, or a bunch of individuals attempting to get ahead? 
No group, working individually,  will ever consistently beat a team working together. In order to build teamwork within your organization, you must teach service before self.
This is not a natural culture in a work environment; it has to be cultivated. It requires a plan for implementation from the leader and a team to accomplish it. 
This is another reason why leadership is so essential in today's marketplace.
Leaders create the culture; the culture sets the norms and values expected from the team.
Another reason the ability to learn faster than the competition is so important because everyone has access to the latest technology and management techniques. 
It isn't just the ideas themselves, but the timeliness of  implementation of ideas that make the difference.
I have been part of great "learning organizations" and I have been part of "non-learning organizations." The contrast is glaring.
In a "learning organization", new ideas are sought out and discussed. The attitude is, "If it ain't broke, break it!"
Learning organizations know the competitors are changing and growing, therefore they must do the same to be competitive. 
Learning organizations take pride in fostering change, and love pushing the envelope for self and team improvement.
"Non-learning organizations" are another matter completely.
These dinosaur organizations believe the only good ideas come from the top of their corporate hierarchy.  They do not believe they must sell their ideas to gain the law of buy in.
Typically, they only have a couple of ideas per year—because ideas mean possible change and dinosaurs do not like change. 
Because their dread of change, these slow-moving organization will petition government or create rules to stop people from innovating.
They know they cannot compete on the open market and so develop barriers to continuous improvement. The people stuck in these cultures become frustrated and stop creatively thinking.
The shameful part is the organization is not using its greatest resource, –the people! The people and the ideas the organization has are its greatest wealth.
To refuse to partner with the people and create a team culture is corporate suicide.
Look at where you work. Is your management hungering for new ideas, creating teams for company development, and implementing the best practices across the organization?
Or is your organization a dinosaur that resists change and feels threatened by anyone who suggests improvements senior management did not develop?
The "learning organizations" are always riding the wave of innovation, while securing a spot in the future, but the "non-learning organization" will be relegated to the junk yard of history.   
Wherever you are working, managing, or leading, help develop a learning culture. Remember, a "learning organization"  cultivates individuals to think for themselves and develops them into a team.
If you plan to live a life of meaning and excellence, your assignment is to create a culture of learning within your organization.
****************************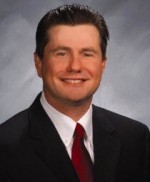 Orrin Woodward is the co-founder of Team, a leadership development and training company, and the New York Times best-selling co-author of Launching a Leadership Revolution.
Named by the International Association of Business as a Top 10 Leadership Guru, he is dedicated to building leaders and entrepreneurs and promoting freedom and prosperity.
Orrin blogs regularly at Orrin Woodward. He lives in Port St. Lucie, Florida with his wife and four children.
Connect With Orrin: