This is part 1 of a 6 -part article. Subsequent segments will be published daily.
Read Part 2 Here
Read Part 3 Here
Read Part 4 Here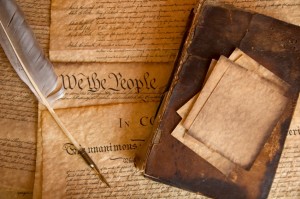 Like Gladstone, I believe the U.S. Constitution to be "the greatest work ever struck off by the mind and purpose of man."
Even though it had its flaws—especially slavery—it actually provided for the fixing of these flaws.
The U.S. Constitution, both directly and indirectly, is responsible for the freedom of more people than any other government document in the world's history.
That said, the anti-Federalists had a point. In fact, they had several.
They were mistaken to oppose ratification of the Constitution, but we would be unwise not to listen to the concerns voiced through their loyal opposition.
They were right about some critical details. In fact, we are dealing with exactly these concerns today.
Entrepreneurs Change the Debate
The brilliance of both sides of the Constitution debate—the Federalists and the anti-Federalists—is an example of how the producer culture and entrepreneurial mindset accomplish the highest quality in citizen involvement—regardless of party politics.
Even in the midst of deeply divided partisan battles, the Federalists and anti-Federalists produced a level of depth, detail, nuance, and excellence in citizen debate that is perhaps unsurpassed either before their time or since.
Today's citizen dialogue seldom measures up. This is a direct result of that generation's lifestyle of entrepreneurship, producer-focused education, ownership, initiative, and enterprising mindset.
When a nation of entrepreneurs debates on topics of freedom and leadership, the quality is deeper and richer than when lower classes are uninvolved (as in 1780s Britain) or when most citizen-employees defer to the experts (today's America).
Anti-Federalist Predictions
The anti-Federalists scrutinized the U.S. Constitution and the federalist papers, and, based on the structures of government, they looked ahead and warned of some of our biggest problems.
They also, in most cases, recommended solutions. We need to heed their words.
What are these challenges, and what can we do about them? To answer both questions, consider six issues the anti-Federalists warned of more than two hundred years ago:
The executive branch will increase influence over the national budget.
National expenditures will increase and eventually bankrupt the nation.
Power will flow consistently away from the states.
The courts will eventually have too much power.
Justice will be lost as government grows.
The treaty power will be abused.
To be continued…
***********************************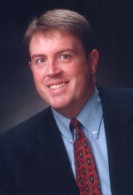 Oliver DeMille is the founder and former president of George Wythe University, a co-founder of the Center for Social Leadership, and a co-creator of TJEd Online.
He is the author of A Thomas Jefferson Education: Teaching a Generation of Leaders for the 21st Century, and The Coming Aristocracy: Education & the Future of Freedom.
Oliver is dedicated to promoting freedom through leadership education. He and his wife Rachel are raising their eight children in Cedar City, Utah.
Connect With Oliver: