This is the conclusion of a five-part article entitled Biology: Not a Science Anymore.
Read Part I Here
Read Part II Here
Read Part III Here
Read Part IV Here
The mothers, fathers, entrepreneurs, social leaders, social entrepreneurs, community leaders and national and world statesmen of the 21st Century need to think biologically. They need to realize that families, schools, nations, and societies are organic, not mechanical.
For example, mothers are much more like arms than bumpers — you can't just pull one off and replace it, without creating excruciating and lasting pain. Schools that treat teachers like factory workers instead of best friends will be full of students with glazed over eyes who can't wait to get out of school. Why should they study if they hate the place?
Nations which pass laws mechanically, just assuming that whatever is legal will be followed by everyone regardless of their deepest beliefs, will not succeed.
People are disposed to "suffer a long chain of abuses," but at some point the soul comes out and slaves rise against masters — not because they want to, but because deep within them they have to. It's who they are. It's their biology, and their spirit.
In less extreme nations, where slavery is outlawed, but the laws slowly promote immorality and become less and less just, the same pattern emerges. Eventually the people stand up, speak out, and do whatever it takes to win back their freedoms and re-institute virtue and goodness.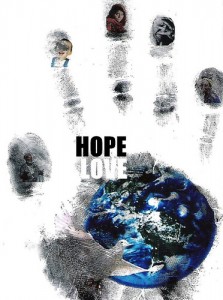 When positive change occurs, it does so biologically, organically, not mechanically. Like the fall of the Berlin Wall or the Civil Rights movement, few can predict it and then suddenly, in a few short years it is over and the world is changed. In retrospect, it seems inevitable.
That is what statesmanship and social leadership are about: preparing yourself to recognize unforeseen opportunity and lead change when the time is finally right.
20th Century experts may continue to suggest a mechanical strategy and a well-formed plan for the change, but a deep reading of history shows that the most important changes don't happen that way.
Missions Worth Pursuing
The great changes of the 21st Century will happen biologically, naturally, as you submit to your Higher Power, focus your life on the mission given to you, and do what our generation was born to do.
In the 21st Century, there is nothing stopping us from feeding the hungry, clothing the naked, healing the sick, educating the ignorant, and freeing the captive. These are each biological imperatives. They are why our generation was born.
These are the missions worth pursuing. If you are giving your life to something else, please reconsider. You were born for a purpose. Find out what it is, and dedicate your whole biology to it — your body, heart, mind, and even your soul. Such grand purposes are the core of the human being. It is who we are. It is why we were born.
7 Areas of Focus for 21st Century Leaders
Specifically, the leaders of the 21st Century will lead biology in the following seven arenas. Each of us needs to become a student of all of them, and others that will naturally emerge in the decades ahead. Indeed, by 2020 I predict that to "be educated" will mean that you are literate in all seven, and a master of at least a few.
The 7 divisions of the new biology are:
A vision of the future that is simultaneously accurate, good, and transformational.
Adaptability and flexibility in the face of frequent change.
Robustness and strength in overcoming all the challenges of this generation.
The spirit of innovation, of destabilizing things that seem to be okay but are actually mediocre.
Exploration and experimentation of good ideas and "impossible" dreams.
Depth relationships — meaning a life focus on the most important relationships, with spouse, children, family and a few intimate others.
Breadth relationships — including ministering to the people of the world by building friendships in every nation and people.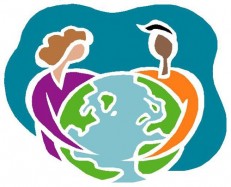 These are the great imperatives of statesmen, social leaders, mothers, and fathers in the 21st Century. And each of these is a biological process.
Where & How to Get This Education
The vision of George Wythe University is to train world-class statesmen who are true experts in these organic processes.
GWU provides an in-depth study of what constitutes our society — the basic political, governmental, legal, economic, social, cultural, business and family forms which make up a society. It is, in the broad sense, the new biology.
Whereas rocket science studies inanimate objects, GWU students study these seven biological challenges. They also master an eighth challenge, which is the highest struggle biology has ever known: how to build the ideal society.
If you were born to be one of the statesmen or stateswomen of the 21st Century, let nothing stop you from getting a true statesman's education.
What Will You Invest In?
Whatever your focus is during the next decade, in the Century of Biology it is finally time to dedicate ourselves to solving the world's problems.
Feeding the hungry, clothing the naked, liberating the captive and teaching the ignorant are not just good ideas; they are our biological purpose in the decades ahead. They are why we are here.
We are biological beings. Biological entities don't just exist, they live. Such beings learn, adapt, and at the highest levels, serve. They meet challenges and change the world. This is your heritage. It is the reason you are here. Live up to it.
Finally, the highest level of biology is investment. Whatever living organisms invest in tends to create their legacy and their future. Most living things invest primarily in survival. Man-made organizations tend to focus their investment on growing.
The Caucasian cultures that arose in Europe and spread throughout Western Civilization invest mainly in assets. In contrast, the Hebrews traditionally saw education as the highest investment. Many cultures around the world invest in relationships or family as the highest goal. And a number of Asian cultures emphasize investing in beauty or meaning.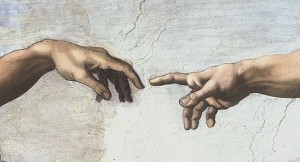 You are what you invest in– you'll put your best time, best effort and deepest desires into your primary investment in life. So choose your investment well. Because whatever you choose, it will define you, as well as your failure and your success.
For statesmen and social leaders, there is only one choice: a special type of biological relationship called Service. If your life is lost in serving the good of the world, you will find yourself.
And maybe, if I can be so bold, you will become something much, much more than a biological being.